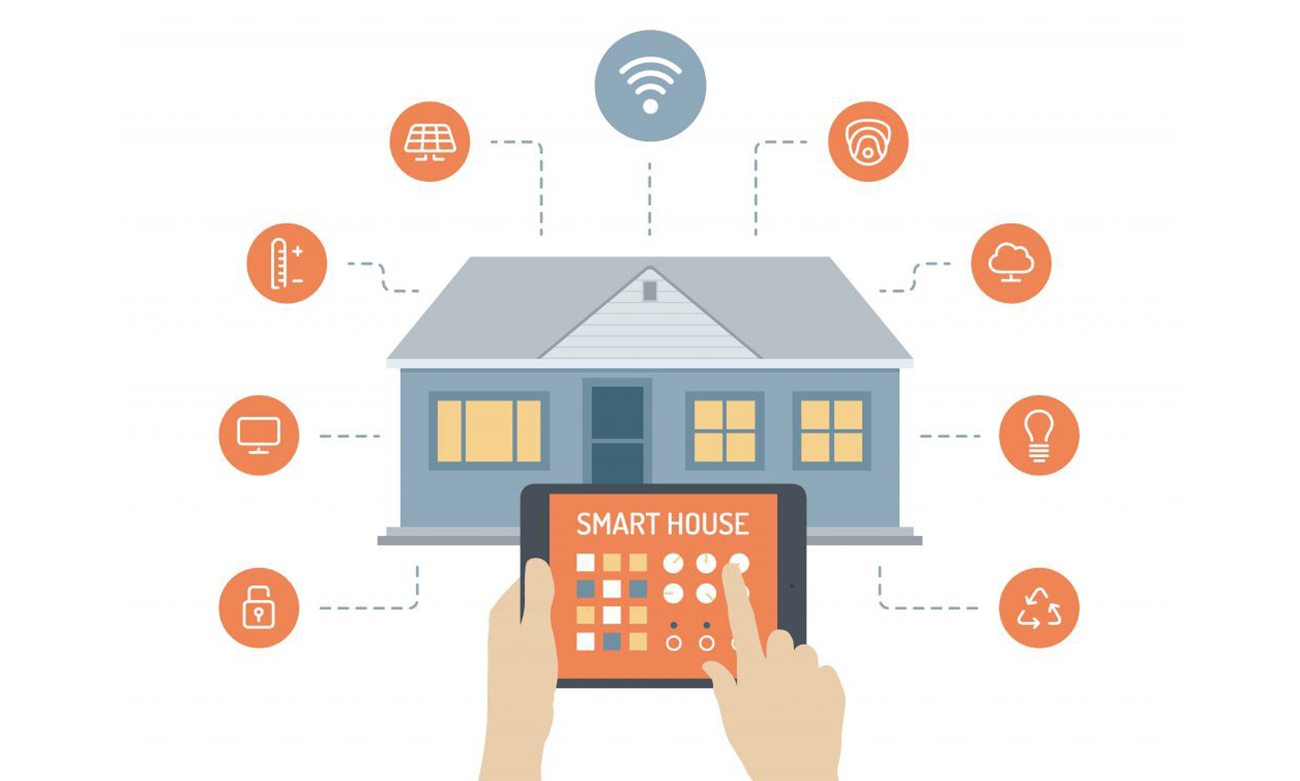 Home Automation with IOT using Google Services
IOT, Internet of Things has rapidly brought a huge rise in the self sufficiency of the machine, equipment. It has enhanced the way of living. It has eased the way of living by machine learning. A task that used to take ample amount of time can now be done within fraction of minutes. 
Also the productivity of the desired work has been spectacularly increased. One such masterpiece can be accounted as HOME AUTOMATION with Google services such as GOOGLE HOME, a complete set that enables the smartness of your home. You may feel a science fiction magic at your home. 
From adjusting light intensity to increasing the volume of your speakers to the regular newsfeed to receive calls and to your day to day activities can all be lined up and assisted, get all on one voice saying with Google assistant with the help of the Google devices. It also will keep your home safe with its safety features that will enable to peek outside to check for an intruder.
There
are

five

trending Google instruments that would make your HOUSE A SMART HOME.
1. GOOGLE HOME
Google Home is a line of smart speakers developed by Google. The device  enables users to speak voice  commands to interact with services through Google Assistant, the company's virtual Assistant. Both in-house and third-party services are integrated, allowing users to listen to music, control playback of videos or photos, or receive news updates entirely by voice. Google Nest devices also have integrated support for home automation, letting users control smart home appliances with their voice command.
The first device, Google Home, was released in the United States in November 2016; subsequent product releases occurred globally from 2017–2019. The original Google Home model is a cylindrical speaker that is 5.62 inches (143 mm) tall and 3.79 inches (96 mm) in diameter. The top surface of the device features colored status LEDs, and features capacitive touch controls to start and stop music, and adjust volume.
A mute button is located on the back of the device, which disables the microphones. The base of the device is covered by a shell acting as a speaker grille, which is designed to be removed and replaced with one that suits the decor of a room. Get answers, play songs, tackle your day, enjoy your entertainment and control your smart home with just your voice. Get personalized help with your schedule, reminders, news and more, whenever Google Home recognizes your voice. Use your voice to control your favorite compatible home automation devices.
It is a variant of Google Home with the same overall functionality, but in a smaller pebble -like form factor around 4 inches (10 cm) in diameter, with a fabric top that its white-colored status lights shine through. It has a mute switch rather than a mute button, and uses a micro USB connection for power. It is available in the colors "AQUA", "CHALK", "CHARCOAL", AND "CORAL". Analysts compared the Google Home Mini to Amazon's equivalent Echo Dot model.  It includes a larger speaker, an additional microphone, a Machine Learning chip that can catch voice recognition data for commonly-used commands locally, and "ultrasonic sensing". It is nearly-identical in design to the first-generation Home Mini, except its cover is now made from recycled plastic, the back contains a hole for wall-mounting with a screw, and it contains LED lights that highlight the touch areas for volume control. It is available in the colors "CHALK", "CHARCOAL", "CORAL", AND "SKY BLUE".
It is a larger version of the Google Home device with stereo speakers (including two tweeters and subwoofers), an audio connector, and a USB Type-C connector intended for a wired Ethernet adapter. It is available in the colors "CHALK" AND "CHARCOAL", and includes a magnetically-attached stand for vertical orientation, and "Smart Sound", an adaptive audio system that uses machine learning to automatically adjust sound output based on factors such as the environment (including placement and sources of noise) and time of day.
It features a 7-inch touch screen display. The "Home View" feature provides a centralized, visual interface for controlling supported smart home devices and Nest video cameras. Unlike its closest competitor, the Amazon Echo Show, the Home Hub does not include a camera for video calls, citing customer privacy concerns. Although Google has developed an OEM solution for Assistant-powered smart display devices based on Android Things and a Qualcomm system-on-chip, the Home Hub utilizes a different hardware platform. The device is available in LIGHT GREY, DARK GREY, PINK, AND AQUA BLUE.
An upgraded version of the Home Hub, known as the Nest Hub Max, was announced on May 7, 2019. It features a 10-inch display, integrated camera (which can be used for face recognition, Google Duo video calls, and as a security camera), and larger speakers with a rear-facing subwoofer.
These
Google

speakers

may at present may not be the most popular, but some feature surely makes it different from Amazon's Echo and Siri. The advantage of Google services are:
1. Three commands in a row
The Google assistant is capable of taking three commands in a row which the other services are capable of taking only one. You can just follow turn off the lights, set the volume to three and play my favorite playlist after "OK Google".
2. Play music via WIFI
All the speakers up till now were connected to via Bluetooth but now this Google services are directly connected with WIFI. So now no more the Bluetooth problem, directly connect with WIFI and also enjoy with more speed and high quality streaming.
3. Wide voice options
Google Home offers 10 different voice options that users can choose from. These include male and female voices speaking in American and non-American accents. Assistant's voice can be changed by opening the Google Home app, tapping on the personal icon in the lower-right corner, then tapping on "More Settings" under the Google Assistant heading.
Thus three features help Google Services differ and be efficient and more productive for the HOME AUTOMATION.
hii